DENTAL BRIDGE SERVICES IN OGDEN, UT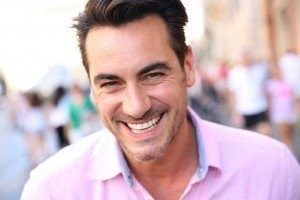 If you have one or two missing teeth, a dental bridge is a great option for replacing them. Bridges fit over your teeth like a crown, but they span across open areas where teeth are missing, filling in the gaps.
A bridge can be supported by either two healthy teeth (one on each end), or by two dental implants. Each restoration returns or preserves:
Aesthetics to your smile
Function to your bite
Proper spacing patterns between teeth
Durable for Every Smile
All of our dental crown and bridge treatments carry a 5-year warranty. If for any reason the restoration breaks, our lab will replace it for free.
We want your new bridge to be aesthetically pleasing, giving you the confidence to smile without feeling embarrassed about how your teeth look.
"I always encourage patients to whiten their teeth before other types of treatments, like crowns or bridges. Doing so gives us room to create a lighter shade restoration that benefits the overall cosmetic appearance of their smile."
What to Expect
Your bridge treatment will usually take about two visits to complete. First, we will prep your supporting teeth and then take an impression, which is sent to our lab, where your permanent bridge is made. About two weeks later, Dr. Jeff will bond your new bridge in place and make any adjustments to ensure that it fits comfortably.
We'll show you how to keep your bridge clean each day, so that it lasts as long as possible. It's important to floss around your bridge to keep the supporting teeth or implants healthy.
If you've had a tooth pulled or are missing one because of a traumatic injury, it's best to replace it as quickly as possible in order to prevent the movement of your other teeth.
Call Torghele Dentistry today to find out all your Restorative Dentistry options!