EMERGENCY DENTIST IN OGDEN, UT
FREE
Emergency Exam
Dental emergencies can't wait. If you're in pain, call us immediately for your complimentary emergency exam. We even offer same-day appointments! Your emergency exam also includes one x-ray.
Do you enjoy an active lifestyle or do your children participate in sports? Unfortunately, life's adventures can sometimes lead to dental emergencies. One of our younger patients who competes in wrestling was involved in a painful dental emergency in which his front tooth was knocked backwards.
When emergencies happen, Dr. Jeffrey Torghele is always available as your emergency dentist. For this patient, we were immediately able to reposition his misplaced tooth and splint it in place. Now he wears a customized sports guard, made in our office, to protect his smile from further sports injuries.
Broken Tooth? We Are Here To Help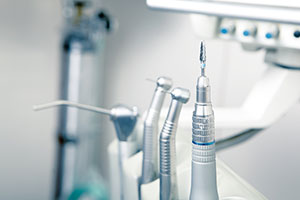 Are you looking for an emergency dentist in Ogen? When it comes to dental emergencies, you need a caring, experienced dentist who's ready to help with prompt treatment and relief! Dr. Jeff and the Torghele Dentistry team are always prepared for your dental emergency. Whether you're experiencing…
      Swelling or redness inside your mouth
      A throbbing, painful toothache
      Broken restorations, such as a chipped crown, bridge or denture
      Cracked or knocked out teeth
      An accidental injury, such as a car wreck or sporting accident
… relief is just a phone call away!
"Call Me Anytime"
Same day emergency appointments to see an emergency dentist are available to accommodate your urgent dental concern.  We understand that accidents don't just happen during normal business hours, though. When you're experiencing an urgent oral concern, we can get you in and on the way to feeling and looking your best at any time. Regardless as to the time of day, night, or on weekends, give Dr. Jeff a call for the peace of mind that you need.
"My cell number is available on my answering machine and patients can call me at any time!"
Sometimes your discomfort can be relieved easily with a consultation and instructions over the phone. If not, our dentist is happy to meet you at the office to make sure that your pain is eased and your dental problem gets the care that it needs.
Whether you're a new or existing patient, don't endure discomfort! Call Dr. Jeff, he is here for you when you need him!