TOOTH EXTRACTION SERVICES IN OGDEN, UT
$50 Off
Any Treatment*
Torghele Dentistry welcomes you to the family! To show our gratitude, we're taking $50 off all dental treatments for new patients! *New patients only. Cannot be combined with any other special offers. 
If you have a problematic tooth that needs to be pulled, Dr. Jeff has you covered. Complimentary sedation is available for every tooth extraction – or you can request oral or IV sedation for a deeper, more relaxing experience.
Why Have a Tooth Pulled?
Our practice's primary goal is to help you save your natural teeth. Unfortunately, some teeth aren't worth saving. If that's the case, it's best to remove the tooth so that infection or disease doesn't spread to other areas of the mouth.
Some of the situations where he may suggest a dental extraction include:
Severe periodontal disease
Full mouth rehabilitation (such as All-on-4 dentures)
Extensive tooth decay
Emergencies or trauma
Recovery and Replacement
After your extraction, we'll give you some detailed instructions to follow. This helps you heal more quickly and avoid complications such as an infection or dry socket.
With a missing tooth, it's important to find a replacement as soon as possible – such as a dental implant or a bridge. Your new tooth will preserve your bite, keep your smile strong, and prevent other teeth from moving or drifting out of place. If you've invested in braces or have a straight smile, this is especially important. Once those teeth shift out of place, they don't go back on their own.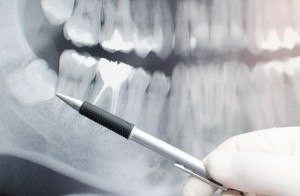 Get a Second Opinion
Do you need to have a tooth pulled? Want a 2nd opinion? Dr. Jeff is happy to answer any questions that you might have in regard to what options are available.
We'll also discuss alternative treatments, such as root canals or a crown to save the tooth, if applicable.
Call Torghele Dentistry in Ogden for care that you can trust. For over a decade, Dr. Jeff has delivered gentle, trustworthy oral health services including cleanings and preventative care to families just like yours. New patients are always welcome – call us today!