SERVING WASHINGTON TERRACE, UT
Spending most of his childhood growing up in a dental practice instilled in Dr. Jeff incredible insight for providing patient-focused care in a family friendly environment.
Dr. Jeff is happy to extend this level of high quality dental care to the residents of Washington Terrace and its nearby neighborhoods.
Dental Anxiety
Some of us have worries and concerns about dental procedures and treatments, especially if we've had a bad experience in the past. At Torghele Dentistry, you can have the peace of mind that great care will be taken to ensure you are comfortable and relaxed during your appointment.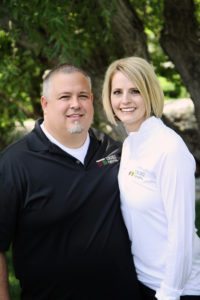 While you are calmed and resting, we can provide these (and many other) treatments:
"The Terrace"
If you are looking for other ways to relax in Washington Terrace, why not spend some time at one of our local parks. Take your family and friends for a picnic at the Rohmer Park and relax in the nearby pavilion. You might also enjoy the walking trails or spending time with your kids at the playground.
For those that prefer indoor activities, the Civic Community Center is available for activities such as ping pong, billiards, or a quiet area for reading. They also feature computer labs and exercise equipment if you would like to spend time improving yourself.
Compassionate Care Nearby
Torghele Dentistry is just a short trip away and would be proud to provide your family's complete dental care, with anxiety reducing amenities available for your comfort including oral sedation , IV sedation and other options.
Contact us to schedule an appointment for yourself or your children and let us discuss any of your worries or concerns before your visit. Please don't hesitate to call us with any dental emergency!
We also offer services in South Ogden.