TORGHELE DENTISTRY CAREERS
Join the Torghele Dentistry Team!
Since 1977, generations of Torghele Dentistry patients have enjoyed the highest standard of care in a welcoming environment that feels like home. Our family-owned dental office has offered positive, relaxing experiences for patients and staff members alike, and our experienced dentists stay up-to-date with the latest dental treatments and technologies  so we can continue offering only the best dentistry in Ogden, IL and beyond!
We're proud of the growth we've made in terms of our service offerings, patient relationships, and our exceptional team over the decades. We look forward to adding team members that help us continue to exceed patient expectations and maintain those special, long-term relationships that keep generations of patients coming back to Torghele Dentistry.
Think you might be a great fit? Read on to learn more about our current available career opportunities!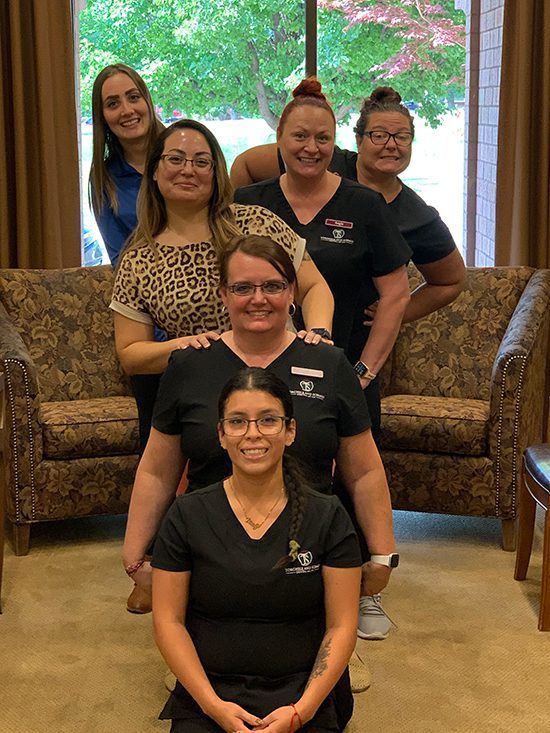 Why Would you Want to Work at Torghele Dentistry?
Torghele Dentistry is a unique, privately-owned practice where our patients and team members are truly cared for. We're proud to have been an important part of the local Ogden community for decades, known for not just our top-notch dental service  but also for our top-notch team!
Ready to join a state-of-the-art dental practice that cares for its people and has enjoyed an exceptional local reputation for decades?
Available Positions
Are you a qualified high performer with a positive outlook, looking to join a unique, privately owned practice? Send us your resume today by using the form below!
Full-Time Front Office Team Member
Full-Time Dental Assistant
Full-Time Hygienist
Part-Time Hygienist
Interested in Joining Our Practice?
Submit your resume using the form below.