Searching for a new dentist that is nearby and experienced can be a daunting and intimidating task. You likely want a dentist you can trust for emergency appointments made on short notice.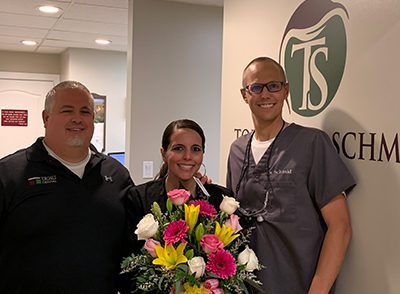 A Recognized Name in Dentistry
With a family name that has been in the community of Weber County for over 39 years, you can depend on the reputation of quality work from Dr. Jeff. Building on that record, the team at Torghele Dentistry works each day to create a relationship of trust with its current patients as well as new patients. We invite you to come to us for all your family dental care, including:
Relaxing in Riverdale
You can find plenty of natural ways to relax and unwind in one of the many parks scattered throughout Riverdale. Why not have a picnic with your family at the Riverdale Park? While you are there you can take advantage of its walking paths, various ball fields, and playgrounds for the kids.
What about some excellent food? There are several local favorites that are just around the corner. You can enjoy the spicy and tangy taste of Goodwood Barbecue or the Middle Eastern flavors at Bombay Bites. If you prefer, there are also several high quality chain restaurants that are sure to deliver a great meal to suit your mood.
Not Just Emergencies
Torghele Dentistry is available for all your dental care needs. Have a question about our services? Contact our Ogden office today and let us answer your questions regarding our Pediatric, Peridontal, and Emergency Care services.
Call us today so we can help you set up an appointment to get the care that you deserve. We look forward to hearing from you.
Do you live in Washington Terrace?