RESTORATIVE DENTISTRY IN OGDEN, UT
A broken or missing tooth can be one of the most troubling situations that you ever experience. Fortunately, we're able to help you rebuild your smile and maintain it for years to come. Dr. Jeff Torghele has helped restore thousands of smiles back to their natural beauty and integrity through restorative dentistry therapies like:
Dental Bridges for Tooth Replacement
Ideal for missing teeth as well as dental implants, our gorgeous dental bridges are designed to make it look as if you never had a tooth missing.
Beautiful Full-Coverage Dental Crowns
Protect your decayed or broken tooth with a gorgeous porcelain crown. Each of our crowns carries a 5 year warranty, so that if anything goes wrong or breaks within 5 years, it's replaced for free.
Tooth Fillings That Match Your Teeth
Mercury-free white fillings require less tooth preparation and maximize the amount of enamel that we can preserve. Plus, they blend right in with your smile!
Dental Implants and Teeth in a Day
Dr. Jeff has extensive experience placing and restoring dental implants. We offer individual implants, All-on-4 dentures, and Teeth in a Day to get you smiling again in no time. They're the perfect option regardless of how many teeth are missing. You'll be surprised to learn that implants are even stronger than the healthiest of teeth – and can last for life.
Denture Choices
You shouldn't have to feel embarrassed about missing teeth, or give up your favorite foods because of how difficult it is to chew. Our traditional dentures and implant-supported options give you the reliability that you can depend on.
We make every effort to provide same day treatment upon request. If you're visiting for the first time for an emergency or other urgent need, our Ogden dentists can, in most cases, begin treatment right away.
Call us today for more information on these services, and be sure to ask about our Sedation Dentistry services that can make you more comfortable during your treatment.  Financing options are also available.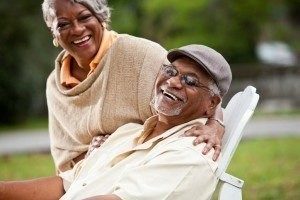 MEET OUR OGDEN DENTAL TEAM!
Torghele Dentistry is a family-owned dental office conveniently located in Ogden, UT. We offer a broad range of dental services, from top-notch preventive care to advanced dental implants. Come see why we've been such an important part of the community for the past four decades!