TOOTH FILLINGS IN OGDEN, UT
Nobody likes to hear that they have a cavity! If you have a cavity, then you'll be glad to know that Dr. Jeffrey Torghele can restore the beauty and integrity of your smile quickly and easily with state-of-the-art tooth fillings. We recommend customized, composite fillings to bring your smile back up to speed. With over a decade of dental expertise, you can trust our team to know what's best for you and your smile. How do you know if you have a cavity, though?
Common Cavity Symptoms
A cavity is an area of decay on your tooth. Left untreated, this little cavity could grow into a bigger problem, requiring more extensive treatment. That's why regular check-ups at Torghele Dentistry are so important! At each check-up visit, your smile is carefully inspected for cavities, thoroughly cleaned, and treated with fluoride to help prevent cavities from forming.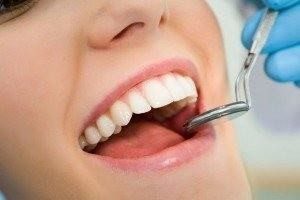 If you're between visits, let us know if you experience any of these symptoms:
A visible pit or hole on your tooth
Rough or sharp areas
A noticeable area of discoloration on the surface of your tooth
Sensitivity to hot, cold or sweet foods and beverages
Persistent tooth discomfort
Pain when you bite down
Your Best Restoration Option
When it comes to your smile, treating a cavity with a composite filling is the best choice. Dr. Jeff prefers composite restorations because they're superior to traditional, amalgam fillings. A composite filling can be color-matched to your natural tooth, to create a seamless, virtually invisible restoration that blends into your smile, unlike silver amalgam.  It's also much smaller and preserves as much healthy enamel as possible.
Amalgam restorations also contract with changing temperatures and can eventually cause your tooth to fracture. White fillings are stable, creating a better restoration for the life of your smile. They're also free of mercury, which metal fillings can release in trace amounts into your surrounding gum tissue.
Do You Need A Filling?
If you suspect you might have a cavity, give us a call and ask about our customized, composite restorations. We'll get you in right away for an examination and any treatment that your smile needs.
If your tooth cavity is too large for a filling, you may need a Porcelain Crown.