DENTAL BONDING IN OGDEN, UT
Everyone loves to have a great smile. Whether you are watching a popular movie or maybe catching up on your favorite TV series, you'll always notice your favorite actor's or actress's dazzling smile.
Would it surprise you to know you can have a smile that can turn heads, too? It doesn't even necessarily require invasive or costly procedures. That is the principle behind dental bonding: small cosmetic changes with a big, noticeable impact on your smile.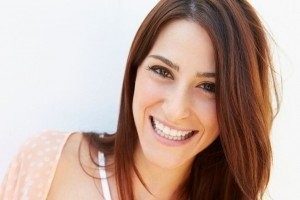 Is Dental Bonding Right For Me?
Only you and Dr. Jeff can determine whether this is the best type of cosmetic treatment to improve your smile. If you are an ideal candidate for this treatment, you can expect the correction of minor to moderate tooth irregularities. This would include problems such as:
Teeth that are chipped
Stains that have discolored your teeth
Gaps between teeth
Shorter or worn enamel
Roots that are exposed
How Does This Procedure Work?
The process takes just one visit – and anesthetic usually isn't even necessary!  It can be completed in just a few minutes with little to no tooth preparation. First, your teeth are prepared with a conditioning agent or small file to prepare them for the application of the bonding material.
Once this is complete, the natural colored resin is applied to your teeth and expertly formed to mask any tooth irregularities. It is then hardened and polished to give you a beautiful tooth that looks entirely whole again.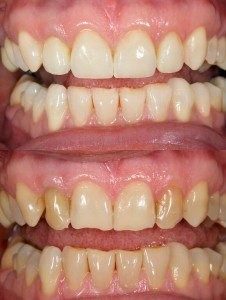 A Comprehensive Approach to Smile Makeovers
Torghele Dentistry provides a variety of services to meet your dental cosmetic needs – such as whitening, veneers, or even dental implants. Our high quality dental care and warm, family environment is sure to help you relax. Contact us today to schedule an appointment!
Make sure to explore all our Cosmetic Dentistry services.