DENTAL SERVICES IN OGDEN, UT
How does it feel to entrust your family's smiles to a dental team who has provided Ogden residents with oral health care and premium dental services for nearly 40 years! Dr. Jeff Torghele has over a decade of experience, and took our private practice on after his father's retirement several years ago. Here, our patients truly are just like family, because we've known them for decades.
Some of the services that we provide to your family at our Ogden dental office include:
General Dentistry
From gentle teeth cleanings to teeth whitening for Life, sleep apnea therapy options to TMJ pain relief – there's something for everyone.
Dr. Jeff can help the athlete in your family save his or her smile from that accidental bump that could cause a dental emergency later on.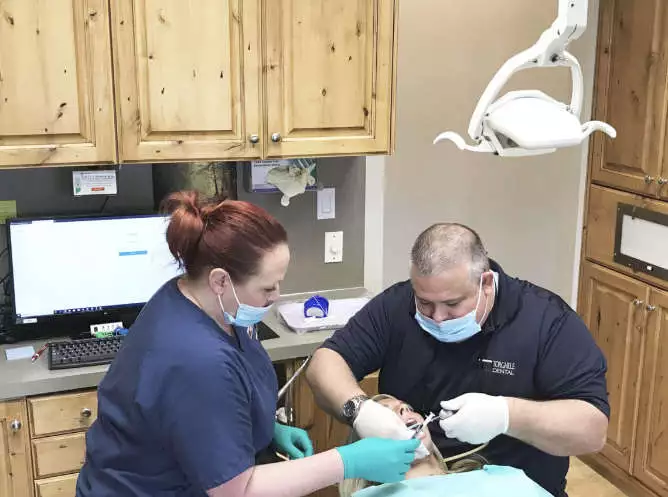 Cosmetic Treatments
We've helped our patients transform their smiles and their lives with custom dental veneers, teeth whitening, and dental bonding treatments. If you're embarrassed about the way your teeth look, we have something for every budget.
Sedation Dentistry
Dr. Jeff offers complimentary sedation on every visit, regardless of what you're here for. Dr. Jeff is also licensed to provide conscious oral sedation dentistry services, and we work with a local anesthesiologist to provide deep IV sedation for more complex cases.
Restorative Care
Choose between our quality porcelain crowns (each one comes with a 5-year warranty), Teeth in a Day dental implants, dentures, and minimally invasive white tooth fillings. Whether you have a cavity or are missing all of your teeth – we can help!
Pediatric Dentistry
Our office loves children! We're also comfortable working with children who have special needs and may need a bit more patience during their visit. Your family is our family. Let us know how we can help.
Periodontal Therapy
Combat gum disease with our non-surgical periodontal therapy options. We can even combine your treatment with other therapies to maximize your results.
Orthodontics
As a certified Invisalign provider, Dr. Jeff has seen patients from 14 to 65! You're never too late to enjoy a healthy, beautiful smile thanks to Invisalign and clear braces.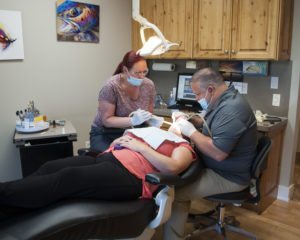 Endodontic Treatments
Your comfort through each root canal is very important to us. We'll explain the step-by-step process so that there are no surprises. 
How can we help? Call our Ogden office to schedule your new patient visit with us today. We can often begin treatment on the very same day.

MEET OUR OGDEN DENTAL TEAM!
Torghele Dentistry is a family-owned dental office conveniently located in Ogden, UT. We offer a broad range of dental services, from top-notch preventive care to advanced dental implants. Come see why we've been such an important part of the community for the past four decades!